The brief descriptions below are designed to familiarize you with our staff's training, professional credentials and work experience.
Martin Carey, DPM, FACFAS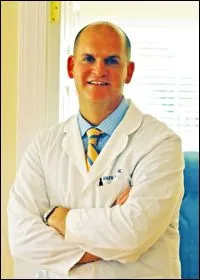 Originally from the Philadelphia area, Dr. Carey grew up in Newtown Square, Pennsylvania. He graduated from Cardinal O'Hara High School and St. Joseph's University in 1994. Dr. Carey received his Doctorate in Podiatric Medicine in 1998 from the Temple University School of Podiatric Medicine. Upon graduation, he was awarded the prestigious Professor Louis M. Newman Award given to the student demonstrating the greatest interest and proficiency in foot and ankle surgery.
Dr. Carey completed a comprehensive two-year surgical residency in Philadelphia, Pennsylvania. His training included elective, reconstructive and limb salvage techniques and surgical procedures of the lower extremity.
Dr. Carey has been practicing in Cape May County since 2000. He was Board Certified in Foot Surgery by the American College of Foot and Ankle Surgeons in 2005 and re-certified in 2014. He is Chairman of the Podiatry Department at Cape Regional Medical Center. Dr.Carey is also Co-Medical Director of the Cape Regional Center for Wound Healing.
Dr. Carey is a Fellow of the American College of Foot and Ankle Surgeons (ACFAS), a member of the Merican Podiatric Medical Association and the Association for Professional Wound Care Professionals. He is a mentor for new practitioners. Dr. Carey also has regular speaking engagements at the Cape May County Arthritis Support Group, Cape Regional Medical Center Diabetic Education Seminar series and the Association of Operating Room Nurses.
In addition to his office practice, Dr. Carey provides foot care to residents in local long term care facilities. He sees patients on a weekly basis at the Cape Regional Wound Care Center. Dr. Carey is the podiatrist for the Volunteers in Medicine Clinic. In 2011, Dr. Carey was awarded the Physician of the Year by the Volunteer in Medicine Clinic at it's annual gala event.
Debralee Wercoch, Medical Assistant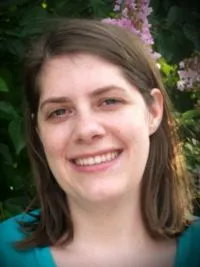 Debbie works directly with Dr. Carey to assist in the clinical setting. Debbie coordinates the diabetic shoe program and custom molded orthotics. She assists patients in exam rooms, reviews surgical consent forms and helps with wound care. Debbie's friendly, outgoing personality are greatly appreciated by our patients.
Debbie and her husband, Mike, live in Millville with thier son, Little Mikey.
Christy Garcia, Administrative Assistant
Christy handles most of the front office administrative responsibilities. She answers the phone and schedules appointments. Christy works as a liason between the office and billing service.
Christy has worked with Dr. Carey since 2012. Her and her husband Rudy live in South Dennis.
Linda Holmes, Medical Assistant
Linda works part-time as a medical assistant. She is a retired LPN from the Woodbine Developmental Center. Linda escorts patients to the exam room, takes vital signs and a brief history on most patients. Linda's energy and enthusiasm are contagious in the office.
Linda has been working in the office since 2015. Her and her husband, Bill, live in Woodbine.
Jamie Russo, Administrative Assistant
Jamie works behind the scenes getting prior authorizations, processing prescriptions, scheduling appointments and helping Dr. Carey with documentation.

Eleanor Sullivan, Administrative Assistant
Eleanor has worked part time with Dr. Carey since 2004. Over the years, she has done just about everything in the office. Eleanor always has a smile on her face and is happy to help out in any capacity.

Maverick, Senior Patient Experience Officer
Maverick is Dr. Carey's friendly Golden Retriever. He is a fixture in the office. Maverick is always available for a scratch behind his ears and a wag of the tail. He puts a smile on everyones face and creates a low stress work environment. Please, no treats for Maverick!